Car Air Conditioning Repair & Inspection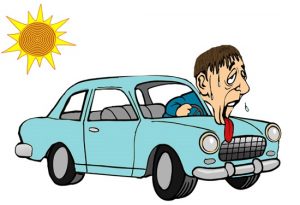 Laguna Canyon Smog offers annual A/C inspection and performance checks to system diagnosis and ac Freon recharge or replacement of ac components handled by our qualified technicians. Regular A/C inspections help ensure cooling efficiency and identify possible refrigerant leaks. Additional services your vehicle might need include:
AC System fan level check
Air Conditioning System PSI pressure verification of Freon level
Output temperature check
Examination of blower fan and compressor
AC Belts and hoses inspection
Diagnosis of electronics to locate problems with wiring, faulty switches, fuses, or internal compressor seals
Car AC Recharge Service
When your Car's air conditioning systems leaks can occur we offer an air conditioner recharge, which includes:
A/C Recharging with additional refrigerant
Utilizing fluorescent dye to visually reveal system leaks
Laguna Canyon Smog A/C recharge services include everything from inspection to repair. If your vehicle's AC has problems with cooling you down from California's heat then let us help you cool down by providing you with professional automotive A/C repair services.